Artistic committee
The Dansa Metropolitana's artistic commission is made up of Jordi Agelet and Maribel Picapiedra (Badalona City Council), Francesc Casadesús and Esteve Caramés (Barcelona City Council), Penélope Cañizares (Cornellà de Llobregat City Council), Núria Vidal (Esplugues de Llobregat City Council), Josep Lluís Marcè (Hospitalet de Llobregat City Council), Pep Tugues and Glòria Zapater (Sant Cugat del Vallès City Council), David Marín (Santa Coloma de Gramenet City Council), and Xavier Campón and Giulia Poltronieri (Viladecans City Council). Pia Mazuela is the coordinator and executive producer.
Curatorships
The following venues have been curated by:
Mercat de les Flors: Àngels Margarit
Teatre Lliure: Juan Carlos Martel
Teatre National de Catalunya: Xavier Albertí
Sala Hiroshima: Gastón Core
La Caldera Les Corts: Óscar Dasí
SAT! Sant Andreu Teatre: Òscar Rodríguez and Thomas Noone
Sala Sandaru: Pedro Barragán (El Dorado Sociedad Flamenca Barcelonesa)
Tothom balla: Germana Civera
Territori Dansa and Tothom balla coordination: Jordi Colominas
Dance in films: Employers Association of Catalan Cinema and Choreoscope Loránd János
Unique proposals and pieces for non-conventional venues: Maribel Picapiedra, Josep Lluís Marcè, Mayte Luque Garrido and Giulia Poltronieri
Inauguration: Mayte Luque Garrido (Barceloneta Civic Centre) 
Fringe Activities: Giulia Poltronieri
Promoted by the Institute of Culture / Barcelona City Council
Text preparation and RP: La Costa Comunicació
This programme has been made possible thanks to collaboration from all the venues taking part, in addition to their technical, administrative and communication teams.
Acknowledgements: Gran Teatre del Liceu, FRE3 Bodies, Roberto G. Alonso, Virgínia Gimeno Folgado, Junyi Sun, Marina Paje, and Berta and Clara Pons from the Brodas Bros company.
This programme has been organized jointly by: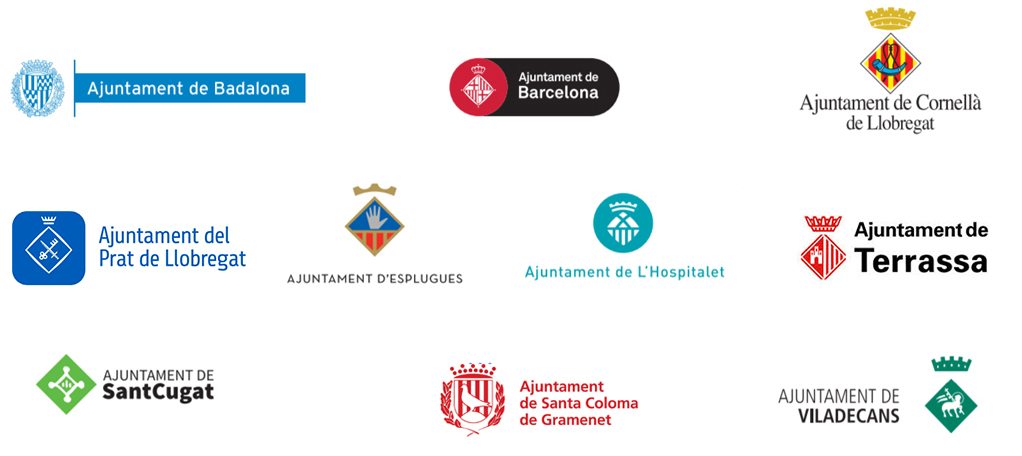 With the support of:

Sponsor:

Partners: