HOP al metro!
Itinerant artistic intervention
Once again, Dansa Metropolitana and the Public Transport Network of the Metropolitan Area of Barcelona collaborate to make the underground trips an artistic and stimulating experience. The HOP has designed a multidisciplinary intervention, a fusion of urban, African dances, circus and contemporary dance, to transform the monotony of the trip and to fill it with joy and complicity. A lot of dancers and two musicians will be interacting with an avant-garde DJ who is also able to dance. Everything is possible at this party about to start!
Founded in Barcelona in 2012, HOP promotes the contemporary scenic creation of urban dances, as well as its traditional forms: competitions, jams, etc. It is a platform for research, creation and exhibition specializing in urban dances, as well as an international reference area for contemporary creation in this artistic field.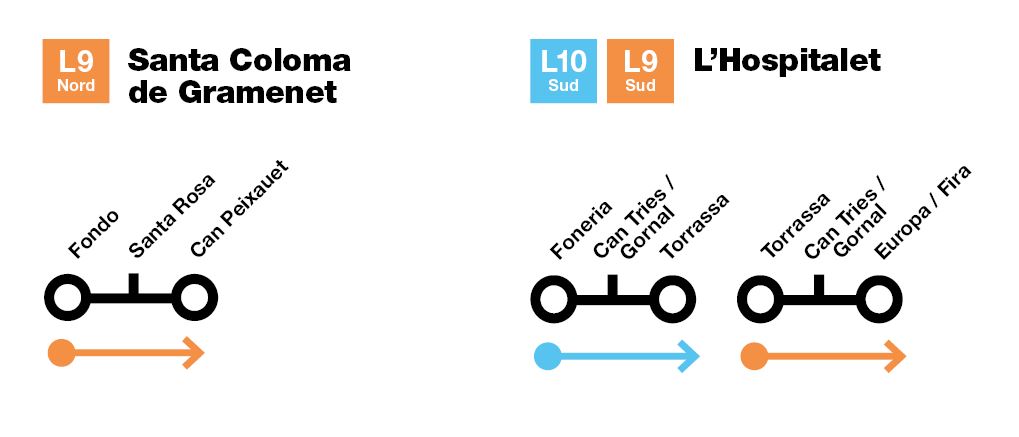 *You should buy a transport ticket.
Schedule shows
Badalona
Cornellà / Esplugues
Pl. de l'Estació (Cornellà Centre) L5
Santa Coloma de Gramenet
L'Hospitalet de Llobregat
Show details
Cia. Nouva's, Guille Vidal-Ribas, Daniel López and Mans O.
David Vento, Pablo Molina, Agnès Sales and Héctor Plaza, among others
x